Nourishing food is one of the greatest gifts you can give and receive.
Give gifts of healthy treats you have made with love!
These recipes are all gluten-free, refined-sugar-free with dairy-free substitutes. Each recipe offers swaps and substitutes so you can work with what you have – see our shopping list at a glance below.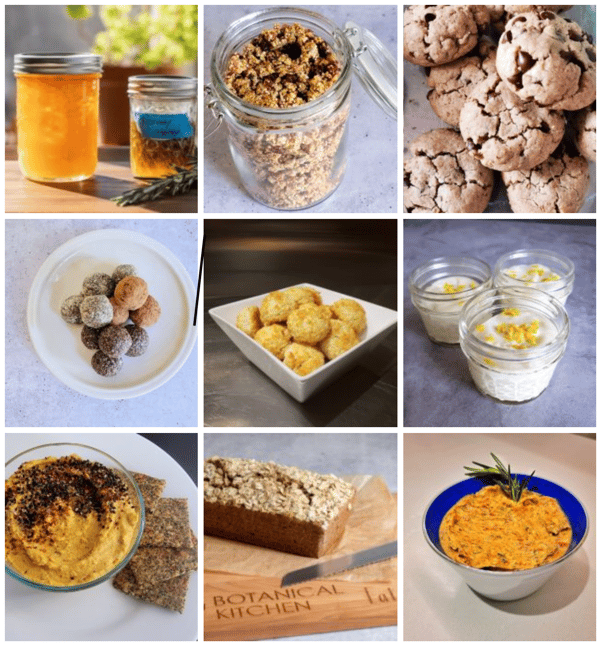 Wishing you vibrant health ~ Chef Karina Hines
Rosemary Infused Raw Honey Cranberry Cashew Granola Chocolate Chip Sunflower Cookies
Chocolate Tahini Bliss Balls Simple Coconut Macaroons Lemon Cashew Cream Pots
Pumpkin Hummus Body Balance Quinoa Bread Rosemary & Sundried Tomato Butter